Never Quit, Persevere, be Active in Life! Fight Eczema!
Archives: Creams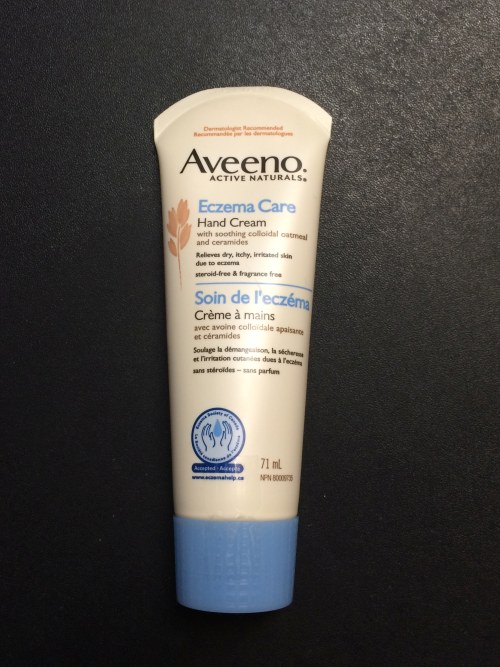 How I Came About to This Product?
I happen to stroll around the biggest local grocery store to kill time in between meetings.  I came across an aisle full of lotions, body oils, creams, and hand creams.  There were not many hand creams around. I almost exited the aisle as most of them I past were the typical ones I see everywhere. What caught the corner of my eye was Aveeno Eczema Care Hand Cream. Something I have never seen before!
Just like the Aveeno Eczema cream version, it also comes with colloidal oatmeal and ceramides and stated to be steroid-free & fragrance free. Continue reading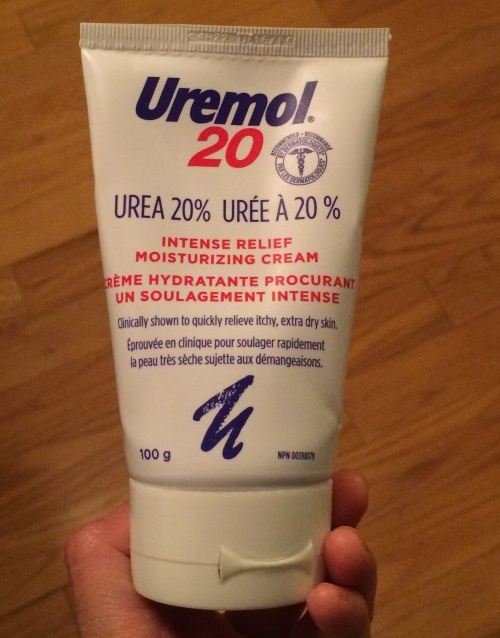 Uremol 20 caught my eyes many years ago in the pharmacy aisle.  I regret never giving it a try, believing it wasn't good enough to fight my dry itchy skin especially with many creams on the market.  Other reasons was that the cream was not catered to Eczema but more less to dry itchy skin and I was an undergrad student back then and didn't have a lot of money.  Now that a big part of my site is reviewing creams and lotions, I decided to give Uremol 20 a shot and see if it is viable for use on my Eczema skin.
The package I purchased was pretty small (100g), enough to fit in my bag/purse.  It cost around 15-20 dollars.  The label mentions that it is, "clinically shown to quickly relieve itchy, extra dry skin." On the back it is labelled fragrance-free, non-greasy and fast absorbing.  This cream could be use anywhere on the skin since it does not state as being a hand cream. Funny, I thought it was a hand cream at first considering it was only a 100g.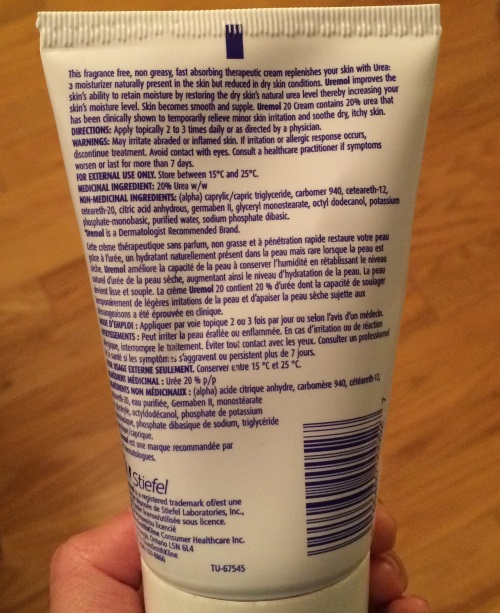 The Benefits of Urea
What is interesting in this particular item was the fact it has Urea.  This cream ingredient "Urea," is just as important as "glycerin" (commonly found in a lot of moisturizers) where both have similar positive effects by providing powerful humectants in attracting moisture (water).   This process provides a moisturizing boost to your skin.  Urea can also act as a super light exfoliant to help rid of dead skin.
Urea is naturally found in the skin and this cream is supposed to help restore its level for optimal moisturization. Usually you will see two options from Uremol, Uremol 10 and Uremol 20.
Which is the Difference between Uremol 10 and 20 ?
Uremol 20 is most catered to those with severely dry skin and is labeled with "Intense Relief Moisturizing Cream" where as the Uremol 10 is labeled wit the saying "Skin Relief Moisturizing Cream."  Uremol says that both versions, "has been clinically shown to relive minor irritation and soothe dry, itchy skin."  The 10 version is cheaper so I assumed it could be directed towards someone with normal skin. On both versions it provides a little warning "may irritate abraded or inflamed skin.  If irritation or allergic response occurs, discontinue use."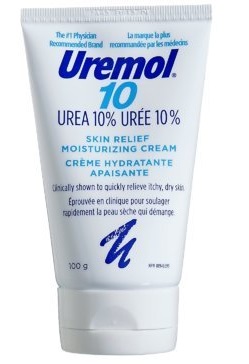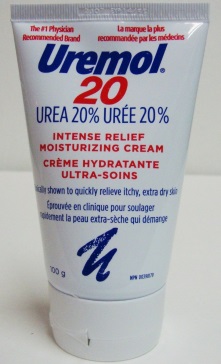 My Verdict
I remember writing elsewhere how commonly 10% urea is used in moisturizers for better texture consistency because too much of it can get too greasy and messy.  I have been using it very often with hardly any problems.  The texture of Uremol 20 with 20% urea is nice, thick, non-greasy which almost appears to be the perfect dose for my skin during winter-time. This cream does serve its purpose in restoring most of my dry scaly Eczema hands, specifically some part of knuckles and thumb areas.
It is a good buy if you do not want to spend a lot of money on hand creams considering it is common for a lot of hand moisturizers to go as high as $20 for the same amount. You can get it at a cheaper price.
I've used it on my hands only thinking it was a hand cream mostly due to its size. However, depending on the severity of your eczema condition, if this does not do a sufficient job in moisturizing your skin, then you might want to consider the other options I've recommended that offers more skin satisfaction.
Sometimes you may feel a little stinging or tingling but it's very slight and feels like nothing. It isn't the best creams I have tried but it is definitely in my top choices for moisturizers, so I do recommend you trying the Uremol 20.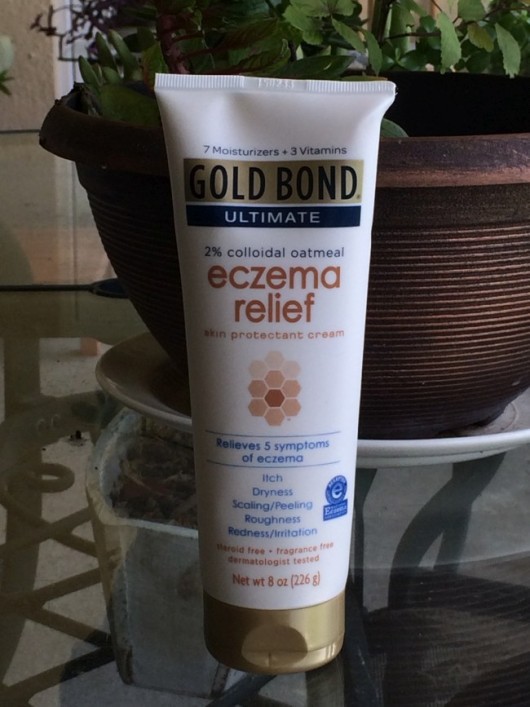 I previously reviewed one of Goldbond's ultimate moisturizers called GOLDBOND ULTIMATE Skin Therapy cream labeled with "soothing and Fragrance Free."  The cream was thick and absorb very well onto my skin.  I had no irritations and I enjoyed it.
Recently there have been quite a few GoldBond cream commercials if you live in North America showcasing their new Eczema version.  I finally found this product during my recent travels and decided to write a quick review from using it for over a week.  I usually test a product for 3-6 weeks before doing a full review but I decided to make this one exception because of its hype.
The new GoldBond product is called the ULTIMATE 2% Colloidal Oatmeal ECZEMA RELIEF Skin Protectant Cream! Continue reading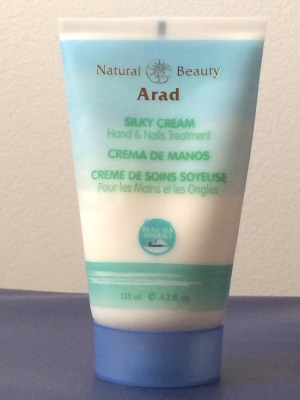 I recently visited a Health Expo in my local area and I happen to find an interesting cream product for Eczema from YAFFA SKIN CARE INC (North American Distributor). What caught my attention were the pictures they had on display of various skin conditions, the typical before and after pictures. Continue reading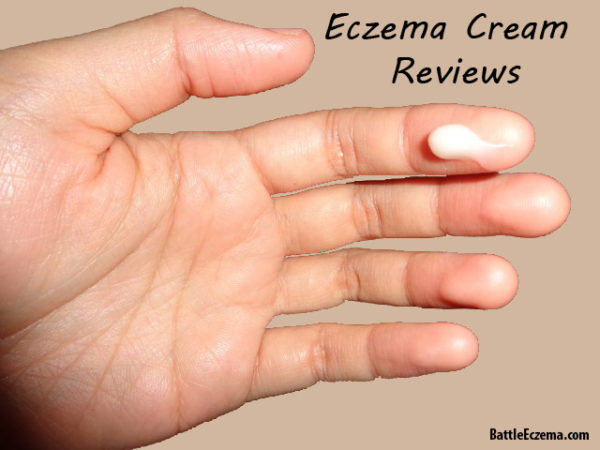 For many of us, Creams are important in our everyday life to help fight dry skin.  Some people suffer from dry skin more than others and need to moisturize their skin more often.  Dry skin can be a seasonal issue, where it can be worse during the Winter months.
For someone suffering from Eczema like myself, I need more of a potent moisturizing cream especially for my hands than the regular ones found on the market.  The issue is that they are so many choices on the market, with many people and companies recommending different ones.
Secret in Finding the Best Creams for Eczema?
There Major TIPS
Ingredients (Explained in detail later in this article)
Sensitivity Test(see it here):  Placing a small amount of cream on a patch of skin. Wait 24-48 hours to see if any negative reaction.  *Important; if you react badly, note down all the ingredients on the box as you may be allergic to some of the ingredients.  Discuss with your dermatologist about your reaction.  This will help you narrow down on your future choices.
Winter Versus Summer Test (Explained in detail later in this article; I use a different products during the Winter)
Why Test?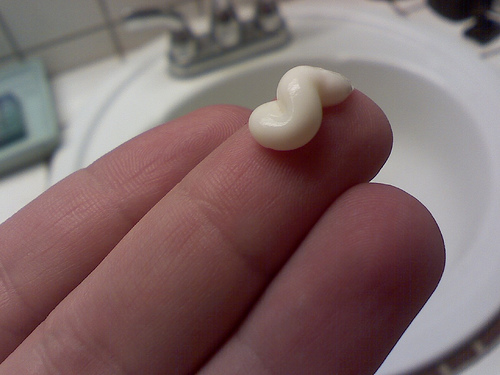 by eGuide Travel
Finding the best hand cream for Eczema sufferers can be quite a challenge and sometimes frustrating. Why is it some body lotions don't moisturize well on the hands compared to the rest of the body?
Our skins have a layer called the epidermis which is the top most layer of the skin. The epidermis is thickest on our palms and the bottom of our feet which act as a shield for protection against outside elements.
What makes the epidermis thick in those areas is that within the epidermis lies two special layers called the "Stratum corneum" and "Stratum lucidem".   Continue reading
I first heard about Derma|e Porzema Creme when I visited my local health food store.  I ran into a sales consultant who tried selling me Porzema Creme product and explained how it helped many people with eczema and that I wouldn't be disappointed.  As usual, I am a bit skeptical in buying anything without research and I respectfully denied it before making any rash decisions.  After many months I haven't given it much thought until the product arrived at the store that I worked at.  I thought maybe I could take advantage of my employee discount to try the cream out. As any smart consumers would do, I would looked up in many reviews on this product to determine its worth.  Surprisingly, many eczema sufferers have given it good ratings, however there were also a few who may disagree what "Psorzema" claim to do. I may represent the few for couple reasons.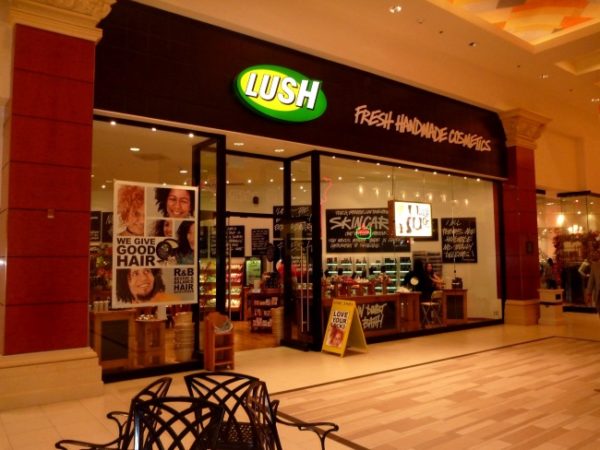 A few years ago, there was huge hype surrounding Lush stores and their products. This attracted me to walk in their store several times.  Lush is a store that sells a lot of all natural products that are packaged-free & preservative free.  Their "Dream cream" line are aimed at eczema, psoriasis or troubled skin and they were all big hits.
I wanted to investigate this line further more (make sure to read my 1st part of my Lush review). Most of their products is made from essentials oils rather than perfume, which is less likely to cause any irritations.  Also a majority of their products is only natural to a certain percentage. Continue reading
Nivea is commonly known as a facial moisturizer in its original blue tin/container. Currently the brand has branched out into Nivea Soft, Aqua effect, pure & natural, rich moisturizing daycare with SPF or night care. Just to keep it simple, I can only recommend the original because I found the ones I've tried do not have the same effect. Also, there are so many versions that I just don't find the need to try something different yet, especially when the original works for me.
Check Ingredients on any Skin Product
I find when there are so many product lines, it causes more confusion and at times frustrations. It is important to Continue reading