Do you have Eczema and sometimes feel unexpectedly hot or a sense of heat coming to your face?
When I do, it means the itch is coming!!!
It can happen in the summer where extreme heat and sweat can trigger eczema flare-ups. It can be frustrating when doing outdoor activities in the heat (especially if you are not accustom to it) or sometimes it can even happen unexpectedly while you sleep unnoticeably sweating like crazy.


by jetportal
So what do you do when the heat comes and you start itching?
Well it can be as simple as reducing the heat to regulate the temperature on your face and body!! It will also reduce the itch.
At work or a public place
Quick Solution:
Apply cold water to the area of inflammation, followed by my homemade toner (my article on apple cider vinegar toner).
If you have the urge to scratch then use a small hand towel, damp it with real cold water and rub/wash the affected area. You can also use a paper towel (same stuff you dry your hands), if you don't have a hand towel on hand.
When using your homemade toner, try to apply directly on the wound not around it, it will make the toner more effective especially if the itch doesn't go away. A little more stinging and pain will incur with the direct application approach but worth it.
If you don't have a homemade toner on hand, then use Avene Trixera emollient balm(which I usually carry) or a good soothing moisturizer which can help soothe the itch. Applying a moisturizer afterwards will promote moisture & healing!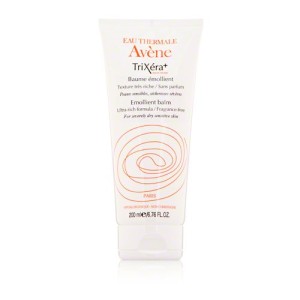 At Home
If you are in a comfortable place like at home, I suggest using the Quick Solution and to lay down right after. Your body may need some rest and relaxation. Sometimes sleeping it off is much better than taking an allergy pill. You will feel good once you are well rested. A good rest will bring your immune system back up.
However if the flare-up happens while you sleep(body-wise), remove a sheet of blanket to lessen the heat or exchange it for a lighter coverage to simultaneously keep you warm enough and prevent sweating. Small changes can make big difference!
So hopefully these tips will be useful for you and if problem persist always talk to your dermatologist.