Before the holidays, I have been through very stressful days where I had many deadlines on the same week whether it's for a school assignment or making daily exercise plans for a client at a local health centre.  Part of having real success is going through all types of trial & errors, evaluating what does work and working long hours since my job was client-based.
Hardly having any sleep greatly affected my immune system and it has been shown at the surface of my skin.  I had a presentation in front of important people & I am the face/director of a fun fitness rehabilitation program.  Who would want to show up with a tomato face?? Well none of us course!
I have written an article how it was difficult in finding the right make-up to cover up all that redness from Eczema without further worsening it. I almost believed none existed.  Well I was partially wrong. I came across a fabulous cosmetic line made for sensitive skin. The line is called  BOURJOIS PARIS!
I found this line in the beauty section(local mall) where I had a good discussion with the skin care consultant on make-up.  And I asked her:
What is the best brand for sensitive skin? AND I MEAN FOR SUPER SENSITIVE SKIN?
She mentions Bourjois.
The skin care consultant had eczema and claimed it works really well, so I let her try on my super sensitive face.
This product came from Europe where they have stricter laws with the ingredients used in cosmetic products than the FDA in the U.S.  Their products are often safe enough for our skin. It's also where Avene Trixera line originated & I still say it is one of the best for skin care as it has help reduce the Eczema on my face.
One of the key words that got my attention to this cosmetic line is that there is NO PARABENS.  Read more on Parabens and its impact on Eczema.
I discuss further in detail on the pros and cons of this product line:
Elizabeth Arden 8 hour Cream Skin Protectant (Fragrance-free version)
After wiping all that makeup and reapplying moisturizer, she immediately put this lovely fragrance-free 8 hour Cream protectant balm on very dry spots such as the forehead, edges around nose, under eyes & part of cheeks.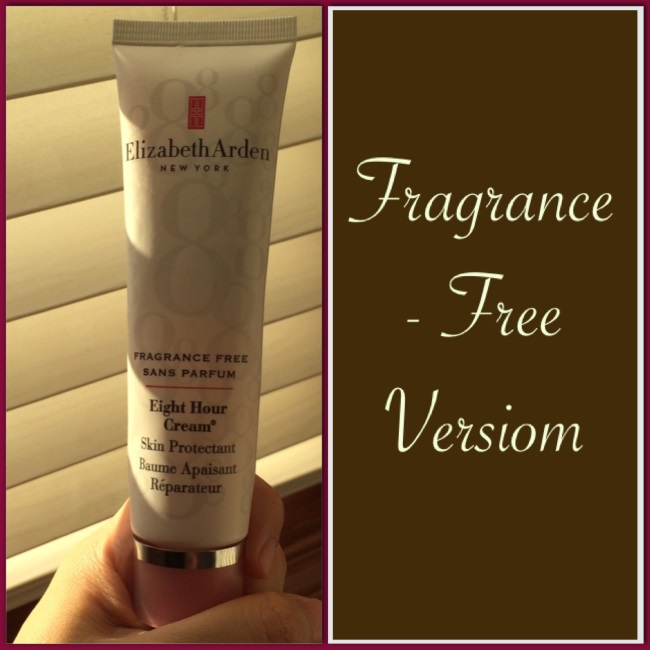 It looks similar to petroleum jelly (Vaseline) except it glides on the skin with ease & you can feel it getting sucked in to the skin.
Pros on Bourjois Paris: Great Ingredients!
One of their secret ingredients is Salicylic Acid (gently exfoliate to promote smoother skin) & Vitamin E aka Tocopherols (antioxidant that protects skin from free-radical damage). This is not a necessity but it will protect against extreme weather/elements that contributes to skin dryness while moisturizing your skin up to 8 hours.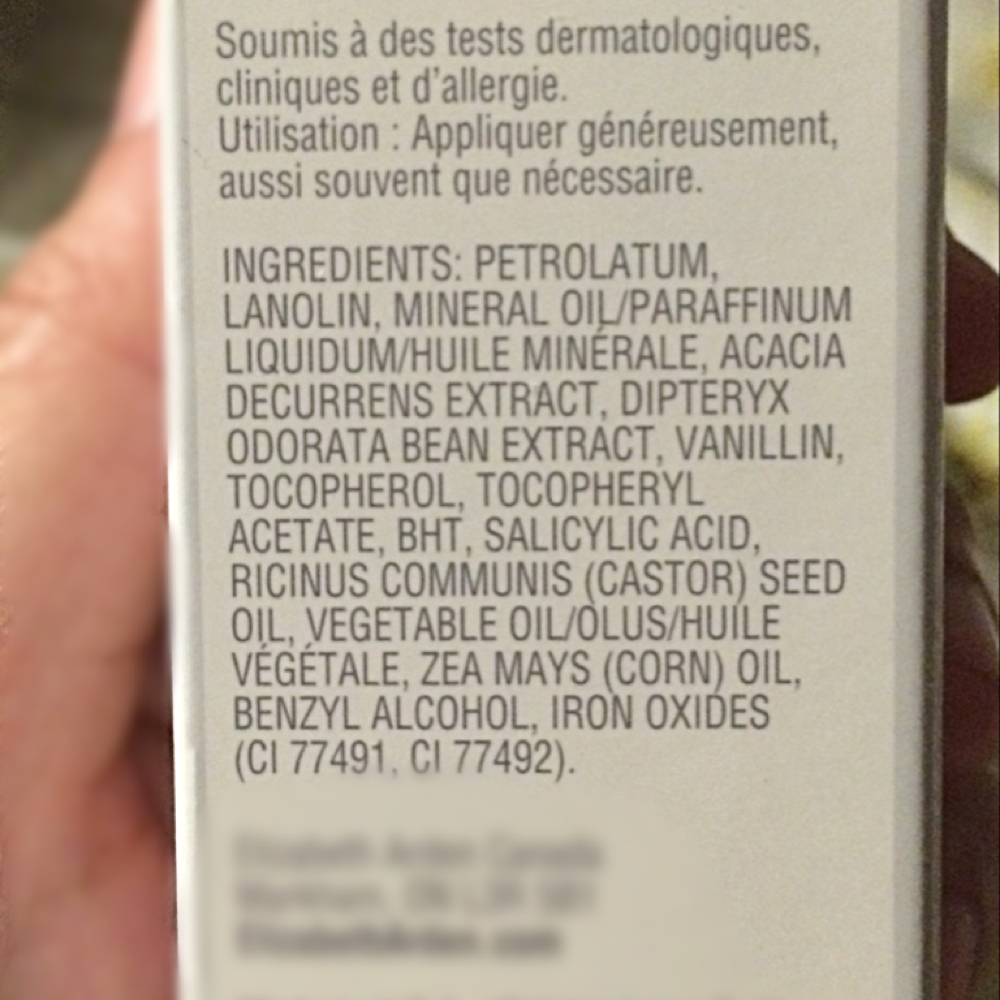 I had co-workers with no skin problems who complain how their skin is constantly getting dry & I haven't experience any since putting this stuff on.  I would say it can be a necessity during winter time, where eczema sufferers like us are constantly fighting the winter itch & extreme dryness. It gives a great moisture boost !
Believe it or not, it is a legendary award-winning cream that many beauty editors & makeup artists used worldwide! I believe it acts more of a balm instead of a cream. It also has multiple uses as shaping eyebrows, adding shine to lips, cheeks and eyes besides moistening dry areas (elbows, hands).
In my opinion it suits better to shield small areas like cuticles, elbows & facial area after applying moisturizer. It will be easier to apply. It claims to be a treatment to heal the skin as well.  Now on to the cons.
Cons on Bourjois Paris – The Bad Ingredients??
Petrolatum
This product mostly contains some controversial ingredients such as Petrolatum (petroleum jelly) along with lanolin and mineral oil.  There are many debates of whether it harms or benefit the skin and often there are companies that will try to sell with false claims such as the case with parabens (unless you had allergies).
Lanolin
The same goes for lanolin.  I was a bit shock when reading some reviews including medical sources in how mineral oil & Petrolatum can actually be more beneficial when used in cosmetics in its purest form which reduces transepidermal water loss (evaporation from the skin). Other sites will argue it may be carcinogenic (causing cancer) due to its original impurities form (Crude oil) that can age or irritate the skin.
Controversies on Petroleum Jelly?
Some doctors will tell many to use Petroleum Jelly due to its ability to seal the skin preventing moisture loss allowing skin to fully function which contributes to healing. Other people believe it will not allow skin to breathe therefore blocking air and moisture exchange from the atmosphere.   It's the same type of deal with mineral oil in the belief how it creates a film on the skin trapping dirt & bacteria clogging pores or it causes inflammation. One study had said it is anti-inflammatory & help reinforce the skin barrier function. That is something I will look more into in my next article but for now I would say it does its job in moisturizing my skin without any problems.
Continue to Part 2 on my review of the Bourjois Paris Cosmetic Line, where I focus on the Serum and Foundation product.