When you walk into any beauty department in any stores, you will often see a 3 step system in every brand of facial care. This includes a cleanser, a toner, and a moisturizer. I remember asking myself as a teen:
"What is the point of having a toner? "

by autumn_bliss
I am not talking about the type of self-tanning skin bronze toner as some might refer to. It is often the second step after cleansing and washing. I remember Googling it years ago, often finding results on how it supposed to help treat oily skin and focuses on eliminating blemishes because of the toner's ability in balancing the skin pH levels.
At that time I thought it does not even apply to my dry scaly skin, so it would be a complete waste of my money and time. However, when I refined my search and added "dry skin", there were few results showing how it could also improve dry skin.
Back then, toners were not much of a huge fuss and it may still be even today regardless of the marketing or the commercials showing the 3 step care system while promoting a face care line. I partially agree that toners are not a necessity but it can certainly help in improving moisture back to the skin lost from over washing and gives a good feeling of freshness and soothing.
What are the benefits of using a toner? And does it Benefit if you have Eczema?
It helps get rid of residues left on the skin without stripping the lipids (skin building block) and sebum (skin layer protector) after cleansing (Sillup, 2010). This will help prepare your skin in absorbing your moisturizers efficiently. This is important for you and I who have Eczema as we want the maximum benefits of our creams and lotions.
In either cases, of having oily or dry skin, toners can help balance the skin pH levels resulting to improved skin texture if using the right types. Understand that an unbalanced skin pH levels will cause skin irritations. For more information, you can refer back to my article apple cider vinegar toner.
What Toner is best for eczema or dry sensitive skin?
Well it depends on your skin type. What we mostly have in common is having dry sensitive skin, whereas some might still have a combination skin type (partially oily areas especially in the T-zone such as the nose and forehead with partially dry areas). I am probably more on the combination side as I learn ways in improving my skin over the years while discovering my perfect skin hidden underneath that rough scaly layer.
I still go for toners labeled "Dry" and "sensitive" because moisturization and non-irritants ingredients such as fragrance and allergens is the key in maintaining eczema overall.
Some key words to look for when looking into any facial toner is:
Alcohol-free (simply because we don't want to dry out our skin)
Perfume-free (no fragrance)
Sensitive (little to no fragrance OR fragrance replaced by essential oils safe for skin that are often found in organic versions)
Dry or Very dry
I personally have used Nivea sensitive toner as my first toner. I still use it with no problem.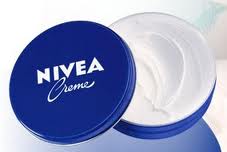 I also use in conjunction my personal homemade blends that has been proven to be successful more cost efficient and still does the job without the unnecessary ingredients.
Toner Options: You can also make your own facial toners like I mention above. These toners have helped with my fight against Eczema: Apple cider vinegar facial toner(link above) and my non-alcoholic witch hazel & neem blend that are fairly easy to make.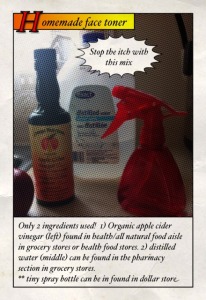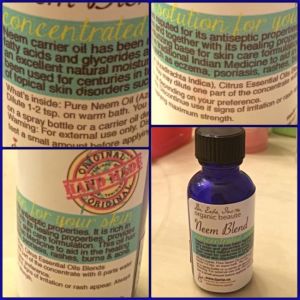 Ok, perhaps I may lie a little bit, it may require a bit of work of mixing these but it is worth it because you are in full control of the ingredients and there will be certainly no irritants or chemicals to make your eczema worse. These blend only requires 2 ingredients!
Sources:
Sillup, A. (2010). Facial toners for Dry skin. Retrieved from: https://suite.io/amy-sillup/448v2hk