When you're out and about doing your weekly grocery shop, why not spend a little longer in the health and well-being section? By adding a bottle of moisturizer to your shopping cart, your skin can begin to feel and look 100 percent better. And, as the colder weather sets in, it's essential that your skin is as well-equipped as it can be. We've included  4 reasons why moisturizing your skin is so important.
It Slows Down Fine Lines And Wrinkles
There's no way to stop the aging process. When you're beginning to notice more fine lines and wrinkles appearing on your skin, take back control. Invest in a quality moisturizer and start using it daily.
It Helps Your Wrinkles Become Less Noticeable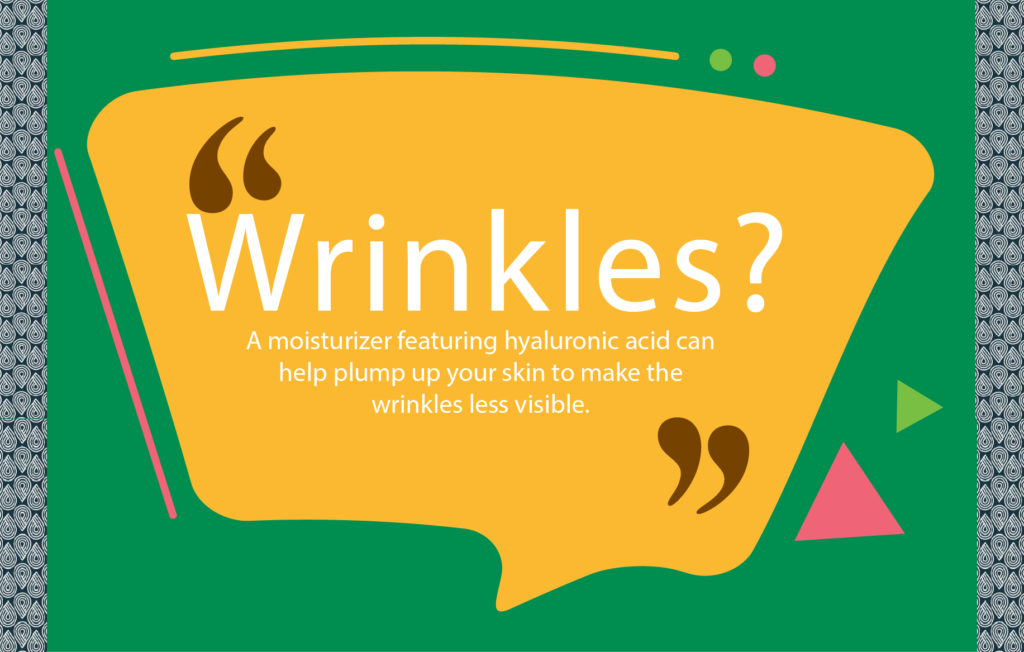 As mentioned above, there is no way to stop the aging process. We all get older, and the harsh reality is that our skin will become wrinkled due to lesser collagen production. However, the more dehydrated your skin is, the more prominent your wrinkles are. A moisturizer featuring hyaluronic acid can help plump up your skin to make the wrinkles less visible while combating dryness in the process.
It Stops The Weather From Having An Impact On Your Skin
Winter can play havoc with our bodies, but it affects our skin even more. Humidity levels are lower in the winter, and therefore the dry air is known to dehydrate our skin. When it's (the skin is) dry, there are fewer lipids, and this allows irritants to get into your pores which cause itching, redness, and flaking. An appropriate moisturizer (mostly those containing ceramide and other key ingredients) can act as a barrier,  reducing the risk of this happening.
It Reduces The Risk of Acne Aggravation
If you're an acne sufferer, moisturizing alongside your everyday acne treatment routine can dramatically reduce the chances of your acne becoming aggravated. In saying that, it's vital that you choose a moisturizer that's oil and fragrance-free.
Your Makeup Looks Better
If you've ever put foundation or concealer over dry skin, you will know just how much it enhances the flaky appearance. Even if the rest of your face looks perfect, one dry patch can be enough to draw attention to your face for all the wrong reasons. Moisturizer not only helps reduce the dryness in your skin, but it gives the foundation something to stick to and blend into the skin much smoothly. This stops it from seeping into your fine lines and enhancing your imperfections rather than hiding them.  If you do wear makeup and have a condition like Eczema like myself, make sure to read this post where I write about talc and parabens.
We're bombarded with skincare commercials on a daily basis, and there's a reason for it. If you're wanting to fight the signs of aging and keep your skin from becoming dry or irritated, moisturizer can help. However, there's a common misconception that the more expensive the moisturizer, the more beneficial it is. Without controlled scientific studies, it's impossible to know whether an expensive moisturizer is any more useful than a cheaper one. The best way to find out is by buying one within your price range and trying it out. If you notice a positive difference in your skin, then stick with it. Trial and error can help you find the best moisturizer for your needs.