Historically used to grease weapons during the Second World War, jojoba oil raised its popularity from being a lubricant to treating skin sores and wounds. This golden-colored liquid with a nutty scent is extracted from the seeds of jojoba shrub which is endemic to southern Arizona, California and northwest Mexico.
Comprising 50% of the seed, the oil is initially extracted which will then undergo hydrolysis removing the glycerol content giving a more refined oil. It does not hardened into wax as it has a very low melting point at 10OC making it a good additive in cosmetic products providing it a more stable and longer shelf life.
Further, it even became more popular when restrictions/banned were placed on the use of whale oil in cosmetic products.  Whale oil which contains cetyl alchohol was then replaced with jojoba oil as it found to be far more effective compared from its mammalian counterpart.
Jojoba oil has several benefits
There are Vitamin E compounds in jojoba oil as well as other minerals that promote healthy skin. These minerals have benefits where it plays a role in helping to reduce any damaging effects of free radical that causes chronic diseases and cancer. It also has anti-bacterial and anti-fungal properties making it difficult for bad bacteria and fungi to grow on ones skin of a user of the oil.
Since this oil is chemically similar to our skin's natural oils called sebum, it will supplement for the lost natural oils that has been stripped off from using soaps and other cleaning agents.
Benefits for Eczema – Ceramides?
This is a good choice to use in your homemade body butter especially if you are allergic nuts.  Being nut free and being lightweight is a Win. It is known to helps cure wounds at an effective rate.  It will help restore damaged skin to a certain extent caused by Eczema.  And furthermore it has a very high composition of Ceramides, which I recommend in any lotions especially if you have Eczema (my explanation).  But, I still have to use other lotions for moisturization purposes, as Jojoba alone will not do this job.
How to Use?
If it so happens that your lotion product does not contain jojoba oil, the you can simply add the oil to it. Example, adding 5 to 6 drops of jojoba oil to your favorite moisturizer will create a super moisturizing lotion where it can possibly help decrease the flakiness of your skin. Even better is when you mix it with other natural ingredients or other essentials oils such as lavender.  You can check out my essential oil page for more information on this by hoping over here.
I never used it on my hair but supposedly it is an excellent additive for your hair as it helps elevates moisture in the scalp while polishing the shine.
Shaving Use?

For men, and also women who shave frequently, jojoba oil is a good additive to your shaving cream. Lathering 8 to 10 drops of it with shaving cream will give a smoother and comfortable shave while preventing razor burn damage.
Direct Application
You can use pure jojoba oil and apply it directly to your skin for maximum results. For instance, you can use it as a replacement for make-up remover where it easily removes foundation, blush and lipstick.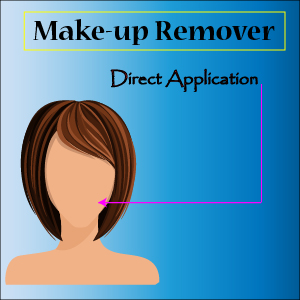 It can also function as a lip balm by placing a few drops into your fingertips and apply it to your lips. In cases of chapped lips, jojoba oil is very effective when blended with other natural ingredients (beeswax, lavender, etc) since it will not clog your pores compared to petroleum-based jelly.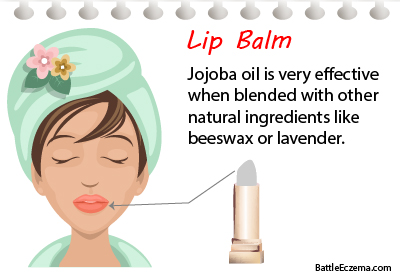 Recent uses of jojoba oil has been refined and turned into biodiesel that is cheap, sustainable and could possibly contribute to the increasing demand of fuel. It also has a low carbon ration as compared to any fossils fuel – (http://thejojobaoil.com/biofuel/). This means the combustion is very small and also contains zero Sulphur.
With the multiple usage of this oil, it is therefore imperative to have a balance of trade use for this increasingly popular commodity.
As always, please do the 24-48 hour skin test of Jojoba oil and for any new skin products (read this post here).