Recently I have been seeing many signs online and at stores saying "Do you Eczema?… Try this…". It is pointed to LaVigne Organic Skincare Mayan Magic Balm. The front cover claims to have AMAZING ancient ingredients including Tepezcohuite.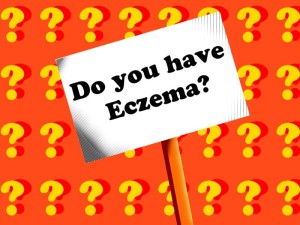 Just to restate its message: "A natural, fast-acting and effective balm used to alleviate pain and irritation caused by Eczema, Psoriasis, cuts, burns, rashes, scars and more". I decided to check out their website for more info and I see this:
A set of pics of their skin care line including: A similar jar of "Pet's Magic balm" to ease pet's itch, pain & Irritation NOW! An impression I get by reading it.
Testimonial that has worked on someone with psoriasis and skin related abnormality.
A video link that explains a brief history of the company and the ancient ingredient "Tepezcohuite."
What Exactly is this Ancient Ingredient?
Tepezcohuite is one of the key ingredients used in their healing balms. It is commonly known to be a miracle ingredient in Mexico found in the bark of a tree. LaVigne Organic skincare representatives claim it helps with pain & irritation caused by psoriasis, eczema, rosacea, mosquito bites, cuts & burns or by any skin trauma. Forbes Riley (2014), host in the Forbes Living TV episodes, introduced it as "an anti-aging, therapeutic and regenerative agent [with] an amazing ability to heal skin problems"
They had a couple good media buzz mostly of for its organic anti-aging properties along with its skin healing properties.
Now enough of the marketing buzz! Now to my review and experience with this balm.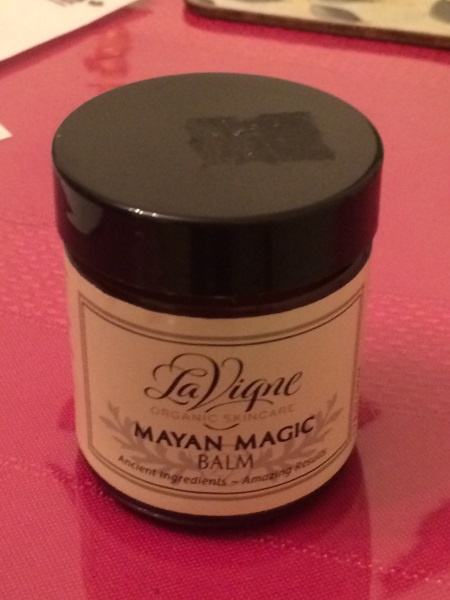 It has real clean and pure organic ingredients. I will admit that, but a couple things that I am bit skeptical of:
1. A suggestive cure-all skin conditions.
If many of you have read my earlier articles, I do not believe in a cure-all medicine as psoriasis and eczema have different skin components ratios in terms of lipids and ceramides(info). Therefore may need slightly different treatments due to the imbalance. Rosacea is a totally different condition.
2. Reduces itching?
Not many creams/balms do especially with its waxy non-cooling ingredient. It might help reduce inflammation if no itching occurs.
3. Not many research on Tepezcohuite.
Depending on the formulation, inventors claim it can repair and regenerate cells that prevent further collagen degradation, remove hypertrophic & keloid type scarring, promote cell growth, block inflammatory process, infection/disease or restore normal cell, skin conditions and homeostasis (Rostro, Kohanloo, Johnson & JohNson, 2014). If this was the case, my eczema would have more immediate effect in reducing symptoms.
In the past, Tepezcohuite had spectacular results for healing severe burns due to its regenerative properties (Dweck, n.d). From the most reliable sources, I only found outdated ones from 1991-2002 and one other from 2011. It has been used mainly for treatment of wounds, burns and infections in humans and animals (Pimental, Cruces, Zimmering, 1991). It also contained tannins, an astringent that ease pain and promote healing to sun burns (Health Reference Center Academic, 2004).
In addition it can prevent free radical damage (aging of skin) with little suggestive in reducing skin diseases (very broad word) aside from wound healing (Azmi, Singh, Akhtar, 2011). None of them claim to have ability to reduce chronic skin disorders (eczema, psoriasis) yet except for the inventors. Since it is fairly newly introduced to the rest of the world, there are no clear results yet so more current research is needed.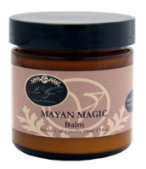 –>Click Here to See Pricing and Reviews on Amazon<–
My Final Verdict
Sadly this does not reduce my itching problems when I have eczema flare-up but it will not make it worse. It may appear not to do much at those times. It could be one of the best moisturizers out there, as it may serve well as an anti-aging product, since it has many beneficial ingredients of shea butter and Tepezcohuite extract.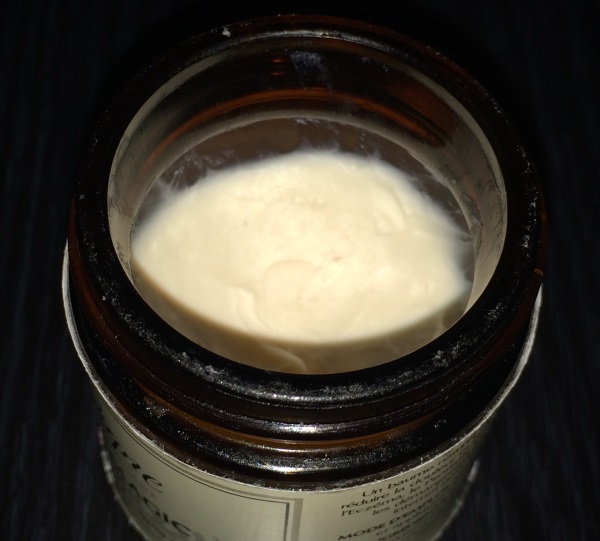 What I like About it
What I do like about it is that it is non-toxic and free of lanolin, parabens and resins for those of us with allergies.
Note* Resins (word I never even heard of but is a hydrocarbon produced by plants).
Sensation When Balm is Applied
It appears as a wax when you first look at it, but it easily glides to the skin very well (better than I thought it would). I could feel my skin being absorbed instantly. It can work as a perfect moisturizer especially in small areas like on the face, knuckles and elbows. Because of its super-absorbent capabilities, you only need a small amount of it.
I bought a tiny size of the balm since October (nearly 6 months ago), and there is still half left! It has only 3 ingredients: shea butter, vegetable emulsifying wax, and Tepezcohuite extract. I mostly use it as a night cream on top of my Nivea if I needed a moisture boost but I could use it alone if I wanted to.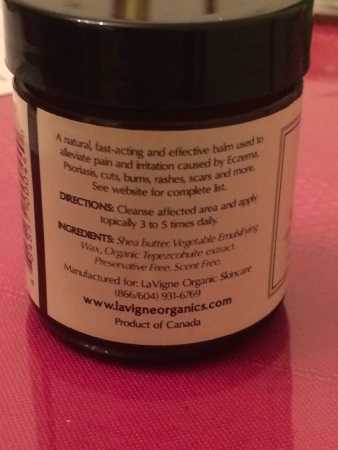 I like it but not for Eczema?
Overall, it is a great moisturizer and I really mean it since I am a real tough critic when it comes to those. Good for Eczema? Perhaps not much, but could potentially improve skin texture from cuts, burns, infections, some rashes and scars and prevent moisture loss however has not dealt with itching problem as claimed. It may work as an anti-aging product due to its regenerative abilities if this was true but more research is needed so I cannot fully confirm it.