Never Quit, Persevere, be Active in Life! Fight Eczema!
Tag Archives: Manuka honey

Here is a video that I made demonstrating how to make my favorite salad the "Black Bean Salad," with Manuka Honey Lime Dressing.  I recommend having Black beans in our Eczema diet as it's known to contain many nutrients that benefit the skin especially for those with Eczema.
Black bean is underutilized in many salads, so I wanted to incorporate them in some way in my own salad.  It is very easy to make and all you need are the following ingredients.
Cucumbers
Tomatoes
Red Onions
Corn
Black Beans
Salad Dressing Ingredients
Manuka Honey
Cumin
Extra Virgin Olive Oil
There are many health benefits when it comes to Honey giving you more reason for you to consume it especially being sweet and tasty.  Recently Manuka, a popular type of honey, has been hitting across many health boards.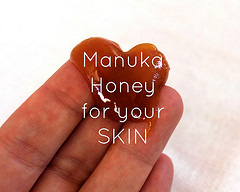 by thedabblist
Manuka honey is native to New Zealand and has some interesting health benefits that surpass all regular honey. The downside is that it is very expensive, and probably more so today with the advent of honey shortage.
Health Benefits of Manuka Honey Continue reading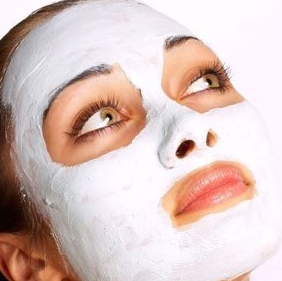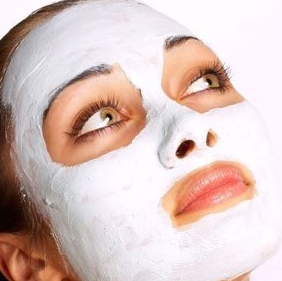 Different ingredients seem to work for different people.  I have tried many homemade mask with a limitless list of ingredients such as honey, bananas, eggs, avocados, oats, some yogurt, and milk which are known to be real moisturizing ingredients.  For some reason most of those really irritates my skin as soon as I apply on the skin even if I wasn't tested to be allergic to them.  Perhaps it would be better if I used an organic version instead because I am THAT sensitive.  When it occurs, my face would instantly get heated up, stimulating eczema bubbles on the spot and turns bright red.  However some people had good results with certain ingredients that hasn't worked for me according to some blogs & articles written by other eczema sufferers.  Therefore, results vary among individuals, so i'm hoping to share my best experiences to help narrow it down & pinpoint what causes your Eczema to flare-up.
Facemask 1:
So far, I found Greek yogurt mixed with Tumeric is the best one I've tried without irritating my skin.  Greek yogurt seem to be creamier than normal yogurts and even Jessica Alba recommend Greek yogurt in one of her homemade masks in her current book "The Honest Life: Living naturally and True To You".  Turmeric is good for skin irritations, acne, can reverse some sun damage which prevents aging and brighten the skin.  Turmeric is a secret ingredient in face masks used in Continue reading