Never Quit, Persevere, be Active in Life! Fight Eczema!
Tag Archives: Essentials Oils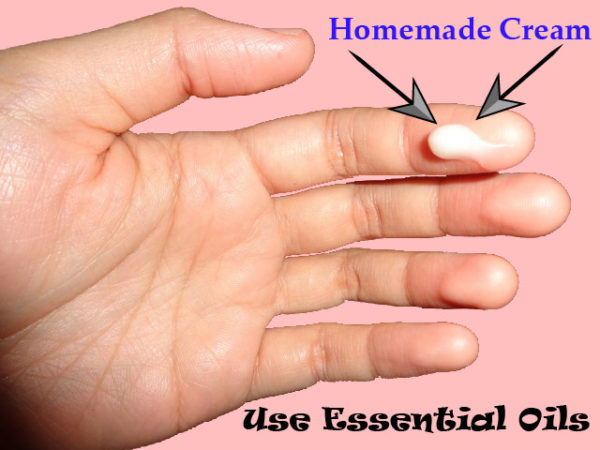 Today's skin care practice employs the use of topical creams and lotions which supports the integrity of the skin. It focuses on dermal nutrition while enhancing the skins appearance and relieving some skin condition. For most of us, skin care has become a daily routine where we prefer to use natural skin care products like essential oils.
Extracted from plants, essential oils can be obtained through distillation and cold-hand pressing which is a method popular with citrus oils that also carries its natural fragrance. The extracted essential oil is highly concentrated and most products available in the market have been diluted to a 5% concentration.
How to Use Essential Oils
If you happen to have a concentrated essential oil, you need to dilute with base oil using the following ratio: 1 drop of concentrated essential oil for every milliliter of base oil. Before applying it to your skin, be sure to make a skin test as some of us are allergic to certain plant material and the best place to do this is at the inner side of the forearm.
Use Oils in Body Butters
Body butters are considered a luxurious moisturizer for our skin.  It is an oil-based emollient that can hydrate our skin at its best. It is often whipped up or a mix of Cocoa butter or Shea butter (as a base) with an oil.  This is different from a lotion which is mostly water (aqua), little oil and usually mixed with alcohol as a preservative which may end up drying the skin. This causes you to keep applying again & again.
If you find yourself constantly moisturising yourself with a lotion every hour or so, then it is not moisturising enough.  I'm not saying that all lotions are bad, but from I've used from past years, I haven't really found any good ones in the past – which drove me to make my own.
Nowadays there are many  lotions that I have tried that aren't too bad, where the ingredients are catered for eczema.
Here are some of the ingredients that I have experimented in my homemade recipe.
Oils that I have used in my recipe:
Coconut oil – good for skin & hair, may protects skin from sun damage, and has been recently been known to help eczema. (more info)
Jojoba oil – good for dry, damaged, aging skin. – (detail information)
Almond oil – very hydrating and soothes the skin. -(detail information)
EMU oil – Used for short term use in healing wounds but also good for muscle/joint massages on its own. Pretty strong. (detail information)
Rosehip oil – high in fatty acids, cell renewal, good for dry, irritated, weathered skin. Also good for minor eczema. – (detail information)
Hemp oil – contains omega fatty acids & proteins which is nourishing to the skin. – (more info)
Vegetable glycerine or Glycerine (an exception):  an anti-aging ingredient that is often used in moisturizers in keeping your skin young & healthy. It retains the moisture and drives the oxygen to the skin which is beneficial. It is like thick oil and adds a great moisturizing boost in my opinion.  Recently it has been suggested to not apply on areas that are oozing & weeping which occurs to most of us in its worse form (of eczema).  However, I still used it regardless (or rather not knowing it at that time) and I had no problem with it while I was healing.
Essentials Oils( I also add essential oils) Continue reading