Never Quit, Persevere, be Active in Life! Fight Eczema!
Archives: Makeup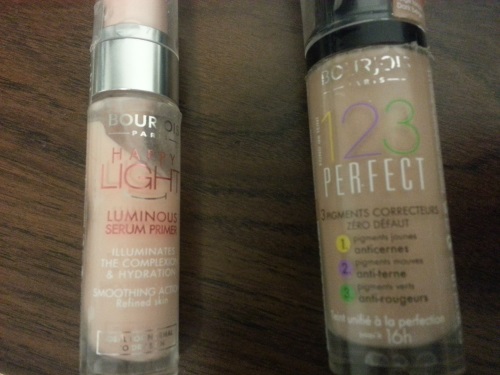 Part of Bourjois Paris signature is mastering colors & to continue being a make-up innovator in its industry.  Well I would have to agree with that since it does an excellent job in covering most of the redness where most brands do not deliver.  They have been around since 1863!
To name a few other companies, I have tried Clinique's Redness solution which was ok but not great & Lise's Watier luminous Correcting Primer Vert which hardly covered the redness at all in the past.  These are usually super pricey that may not be worth it. Continue reading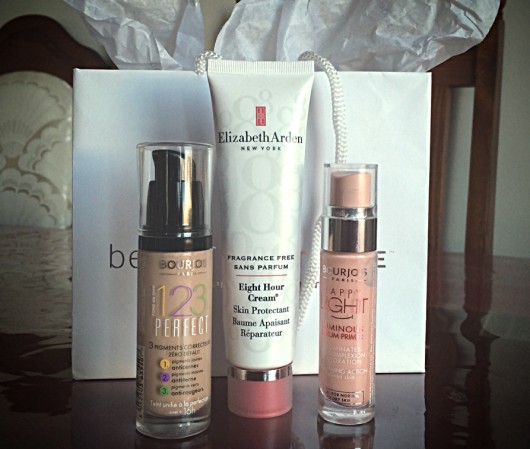 Before the holidays, I have been through very stressful days where I had many deadlines on the same week whether it's for a school assignment or making daily exercise plans for a client at a local health centre.  Part of having real success is going through all types of trial & errors, evaluating what does work and working long hours since my job was client-based.
Hardly having any sleep greatly affected my immune system and it has been shown at the surface of my skin.  I had a presentation in front of important people & I am the face/director of a fun fitness rehabilitation program.  Who would want to show up with a tomato face?? Well none of us course!
I have written an article how it was difficult in finding the right make-up to cover up all that redness from Eczema without further worsening it. I almost believed none existed.  Well I was partially wrong. I came across a fabulous cosmetic line made for sensitive skin. The line is called  BOURJOIS PARIS! Continue reading
When you walk into any beauty department in any stores, you will often see a 3 step system in every brand of facial care. This includes a cleanser, a toner, and a moisturizer. I remember asking myself as a teen:
"What is the point of having a toner? "

by autumn_bliss
I am not talking about the type of self-tanning skin bronze toner as some might refer to. It is often the second step after cleansing and washing. I remember Googling it years ago, often finding results on how it supposed to help treat oily skin and focuses on eliminating blemishes because of the toner's ability in balancing the skin pH levels. Continue reading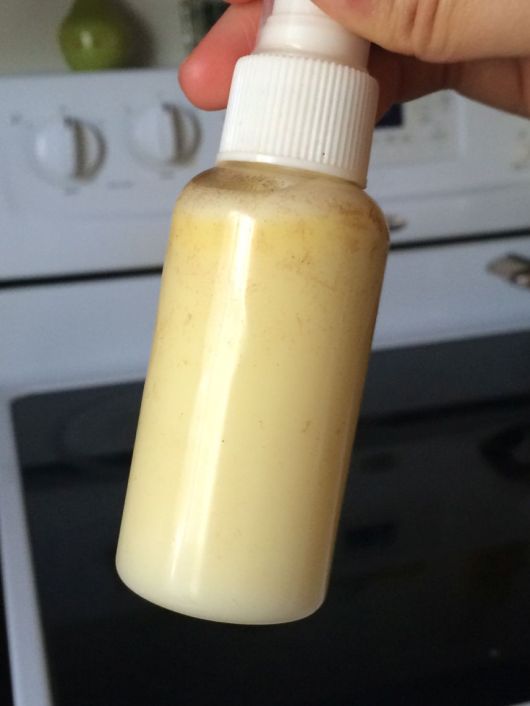 My face is the most difficult part of my body to control Eczema and they are many reasons why.  First off your face is exposed to the elements whether its contaminants in the air or the temperature or an allergic reaction.  What makes it worse is you cannot hide your face especially if you work in the public like me.   Eczema flare-ups would creep up on me if under pressure or stress or for no reason.
In an earlier article, I originally made a mosquito repellent that had positive effects.  From the test, it worked well against mosquitoes and my skin was able to tolerate it.  What surprised me the most was how it dramatically reduced the itching and facial redness gradually within a week around the temples, cheeks and chin.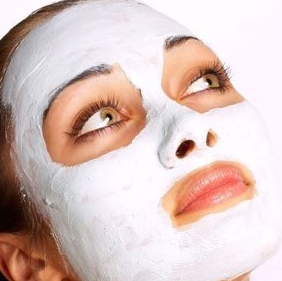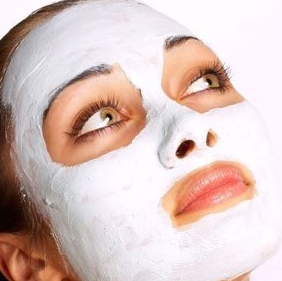 Different ingredients seem to work for different people.  I have tried many homemade mask with a limitless list of ingredients such as honey, bananas, eggs, avocados, oats, some yogurt, and milk which are known to be real moisturizing ingredients.  For some reason most of those really irritates my skin as soon as I apply on the skin even if I wasn't tested to be allergic to them.  Perhaps it would be better if I used an organic version instead because I am THAT sensitive.  When it occurs, my face would instantly get heated up, stimulating eczema bubbles on the spot and turns bright red.  However some people had good results with certain ingredients that hasn't worked for me according to some blogs & articles written by other eczema sufferers.  Therefore, results vary among individuals, so i'm hoping to share my best experiences to help narrow it down & pinpoint what causes your Eczema to flare-up.
Facemask 1:
So far, I found Greek yogurt mixed with Tumeric is the best one I've tried without irritating my skin.  Greek yogurt seem to be creamier than normal yogurts and even Jessica Alba recommend Greek yogurt in one of her homemade masks in her current book "The Honest Life: Living naturally and True To You".  Turmeric is good for skin irritations, acne, can reverse some sun damage which prevents aging and brighten the skin.  Turmeric is a secret ingredient in face masks used in Continue reading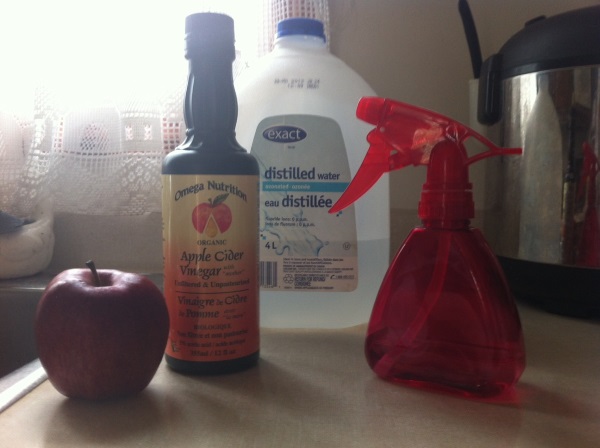 There has been a lot of hype about Apple cider vinegar to treat eczema throughout many weblogs by other eczema sufferers.  One person has recommended it on his YouTube channel with a belief that there will be a cure one day with a great "I'm not giving up" attitude ,which caught my attention.  Some may drink it and others just simply dab the apple cider vinegar on affected area(s) or do both methods. At first I was a bit skeptical because of all the my previous struggles of trying new things often doesn't work for me or sometimes make my skin worse.  While browsing on YouTube out of boredom, I came across a women who used it as part of mix of a homemade facial toner to treat her acne prone skin.  She claim her skin became acne-free and the skin texture has gotten better ever since she used it.
The recipe for the Facial Toner only require 2 ingredients:
organic apple cider vinegar (because non-organic ones do not contain "mother" which is an enzyme that provides more benefit for the skin)
distilled water
Ideally you can mix this on a 1:1 ratio, so if you put a cup of organic apple cider vinegar, you would put a cup of distilled water evenly.  1:1 ratio can still be strong so I suggest starting at a Continue reading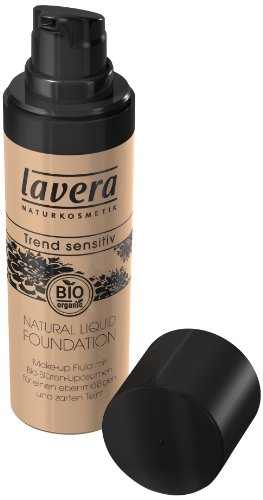 What foundation do I personally use??
Lavera trend make-up Organic Natural Liquid foundation has no parabens & talc! I believe it deserves some recognition and I still use it today. It is my personal favorite and it is considered as an organic foundation made for sensitive skin. The fact that it is organic is a plus for me because it allows our skin to breathe.
The organic oils in Lavera's liquid foundation help condition the skin along with vitamin A, C & E that fights free radicals (Lavera: natural cosmetics, 2013). In other words, it also provides some SPF protection (natural sun protection) that can prevent the skin from aging. I have to say that I end up loving this product! No caking & no skin irritations. Another new interesting fact is that it is also gluten-free!
Regardless of all the benefits, I would still advise you to look out for ingredients that you may be allergic. For example, Continue reading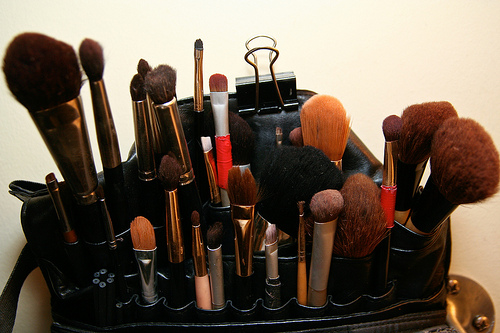 Is Talc and Parabens in cosmetics really bad for eczema or those with highly sensitive skin?
What exactly do we look for in cosmetic products especially for our eczema-prone, dry and sensitive skin? These are questions that will often pop out in our heads as the media or any cosmetics advertisement often present a certain ingredient to be "bad" by indirectly saying "paraben-free" or "talc-free" without really explaining the benefit. This article will present a little bit of history behind these two ingredients along with my personal experience with certain cosmetics that worked on my skin as well for other eczema sufferers with extremely dry skin. Hopefully this will help you determine your own makeup routine.
TALC: A Benefit or a Cost?
There has been rumors from past studies that have shown the possible bad side effects of talc. On the other hand, recently it has been proven to be beneficial for those with normal skin. It has been highly debated on the safety of Talc but studies have shown that it:
Does not necessarily clog pores,
Does not cause lung cancer (if Talc is asbestos-free),
Does not cause ovarian cancer when applying non-deodorizing product such as baby powder (Talc alone) in genital areas (unless Talc was mixed with Silica & other ingredients linked to cancer) (FutureDerm The science of beauty, 2011)
Overall the assumption that Talc causes bad side effects are still inconclusive but proven to be "cosmetically beneficial to the skin, absorbing oil, preventing shine and providing lightweight base for further cosmetic applications". However, its drying effect (oil absorption ability) can be problematic for those with eczema-prone skin and those who suffer dry skin in general. Continue reading