Never Quit, Persevere, be Active in Life! Fight Eczema!
Archives: Interviews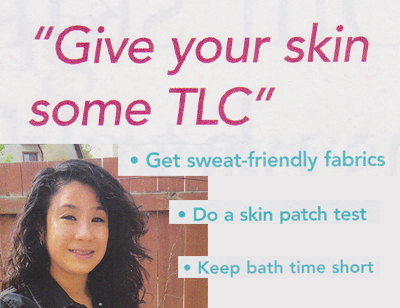 I am very excited to announce that I was recently interview by Health Monitor.
You can find my piece in their Guide to Living with Atopic Dermatitis which is distributed across the United States. Also in this guide you will find other interesting interviews and tips on living with Eczema.
Below my image I have added more information that didn't make into the guide.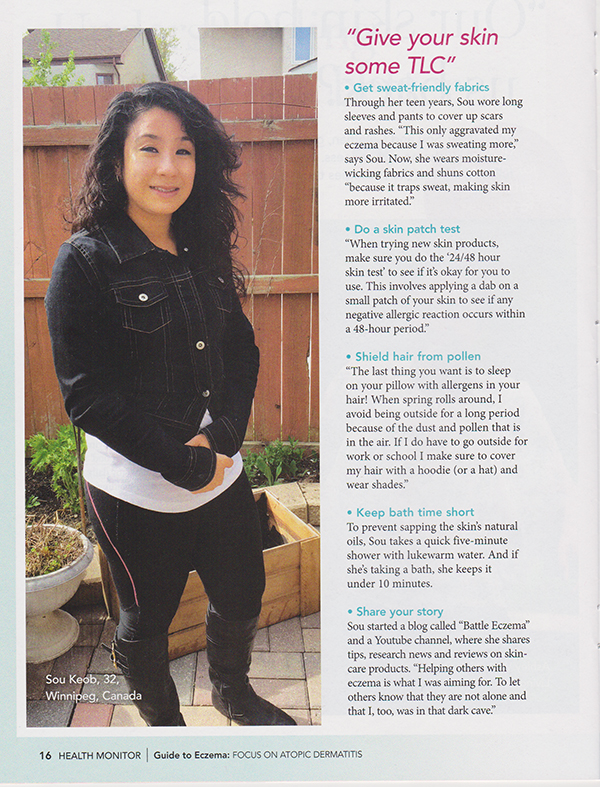 1) What do you usually do to relieve your flare ups?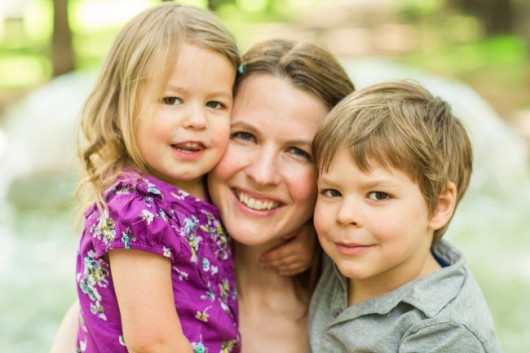 1.  Tell us a bit about yourself and your website/company.
I am the mother of two children – my daughter has mild eczema and my son, Tristan, has battled severe eczema in addition to allergies and asthma. I found it incredibly difficult to manage my son's skin – to prevent his scratching, to identify and eliminate his triggers, and to find the right skin care products that offered him relief. So, I created my blog,  It's an Itchy Little World , to vent my frustrations and share my successes all while reaching out to other parents going through the exact same thing. And I created my online store, The Eczema Company, to share the natural eczema treatments that worked for us for with anyone suffering with eczema. It's been four years now and the support and outreach has been unbelievable. Continue reading